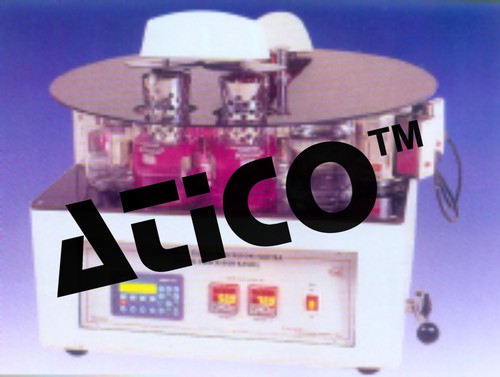 Product Description
Automatic Tissue Processor
Advanced Technocracy Inc. is Manufacturer, Exporter & Supplier of Automatic Tissue Processor.
Compact and versatile equipment for staining process auto misation from stage one of fixation of tissue and dehydration process to paraffin wax saturation. Glass door with locking arrangement provides easy viewing and safety from tempering. Continuous agitation is provided by rotating S.S. tissue basket to make process more effective. A superior thermostat maintains desired temp. of wax bath.
Supplied complete with : One-S.S. basket rotor, One-S.S. tissue basket, 24-S.S. tissue capsules, 10-1 litre glass beakers, 11-beaker covers, 2-S.S. wax baths each fitted with thermostat, 5-24 hrs. calibrated timing discs, one-notch plier for programming time discs.
Suitable to work on 220V AC 50 Hz single phase.