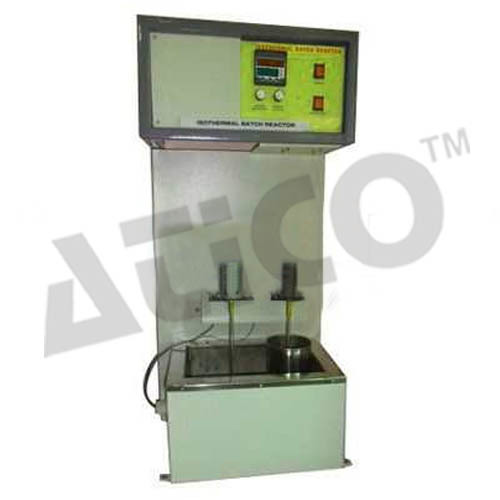 Batch Reactor
Product Code : CREL-04
Product Description
Advanced Technocracy Inc. is Manufacturer, Exporter & Supplier of Batch Reactor.
Batch Reactor:
i. The equipment as mall-scale batch reactor for use with the existing Chemical Reactors Service Unit.
ii. Designed to demonstrate both adiabaticand isothermal operation.
iii. A vesse include eajacket through which hot water from the Chemical Reactors Service Unit or chilled water from Chilled Water Circulation Unit is passed.
iv. Supplied with a variable speed a gitatoraidshe attransfer through the vessel.
v. Thevessel made of glass to give fullvisibility of the contents and allow the use of colourtracer sto illustrate ther eactionprocess.
The device capable of clearly de monstrating the following lab experiments a Effect of temperature on reaction kinetics
b) Effect of concent rationon conversion
c) Determination of the rateequationand activation energythroughmassandenergybalances
d) Study of temperaturevariation for exothermic reaction
e) Use of colourtracer stoillustrate reaction progress
Complete list of all accessories required