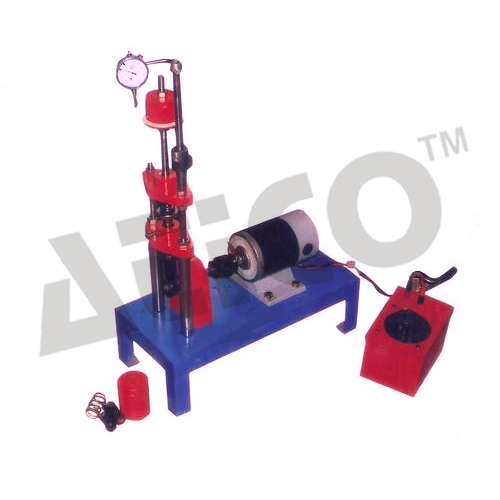 Cam Analysis Machine
Product Code : EE-03
Product Description
Advanced Technocracy Inc. is Manufacturer, Exporter & Supplier of CAM ANALYSIS MACHINE.
RANGE OF EXPERIMENTS.
With the combinations of cams and followers provided the following tests can be conducted.
Plotting and analysis of the displacement Vs angle ( curve.
The velocities and accelerations of the follower may be derived and hence inertia forces plotted Over the whole lift period. The condition of follower bounce can clearly be shown by carrying out theoretical calculations and graphs from X curve.
Follower bounce can be observed by using a stroboscope (optional).
Test can be repeated by changing parameters like various compression springs Follower weights and Cam speeds.
The formula relating to the parameters at the point of bounce is
W = w + s/ r.w
w = Angular velocity of cam shaft.
S= Spring force.
W= Follower weights.
R= Lift of cam.
To study the effect of follower weights (W) on the speed of bounce.
To study the effect of initial spring compression on the speed of bounce.