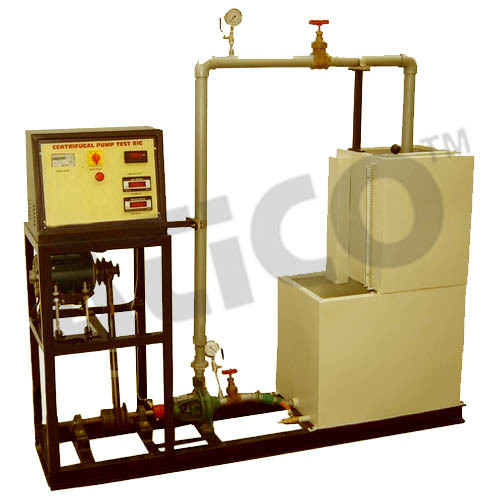 Product Description
In very short span of time we have affianced in offering high grade Centrifugal Blower Test Rig. This offered rig comprises of a FD fan centrifugal blower with the DC motor. Manufactured by making use of optimum class components and advanced technology, the offered rig is used in the delivery line of blower for measuring the static and dynamic pressure. Furthermore, clients can avail this Centrifugal Blower Test Rigfrom us at prices within promised time frame.
Features:
Superior performance
Sturdy construction
Flawless finish
Durable finish standards
This equipment comprises of a FD Fan Centrifugal Blower coupled to a DC Motor. Three interchangeable impellers with forward, backward and radial vanes are provided with the test rig. Power input to the DC Motor is varied by means of a Thyristor controlled DC Drive to vary the RPM of motor. A RPM Indicator with Proximity sensor indicates the RPM of Blower.
Experiments:
To study the effect of forward curved, back curved and radial curved impeller
To find out the discharge, head and efficiency of the Centrifugal Blower
To plot the graph Efficiency Vs Discharge
To plot the graph Discharge Vs Head
Utilities Required:
Electricity 1 kW, 440V AC, single Phase
Floor Area 2.5 x 0.75 m