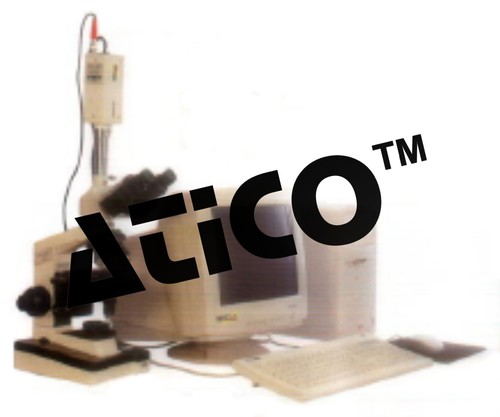 Product Description
Computer Compatible Microscope
Advanced Technocracy Inc. is Manufacturer, Exporter & Supplier of Computer Compatible Microscope.
Specially designed for use with microscopes. Comprises of Microscope Camera System with Imported Camera, also compatible with Computer/VTR/VCR System. (Optionals), CCTV Video Monitor providing high resolution.
Coloured closed circuit Vedio Equipment with digital Highest resolution Camera & Monitor.
Salient Features :
• Coloured camera CCD high performance compatible enough to scan 430 lines with 8mm or 16 mm iris focus.
• Can be attached with computer through IC cards.
• Can be seen on VDU.
• Can be stored on floppys or hard disks.
• Can be printed out on any high resolution laser printer.
• Can be compared with old data stored and present picture at a time on screen through software.