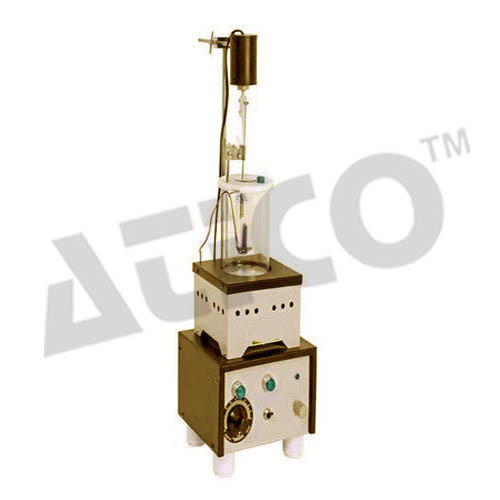 Drop Point Apparatus
Product Code : OPTI-005
Product Description
DROP POINT APPARATUS
Advanced Technocracy Inc. is Manufacturer, Exporter & Supplier of DROP POINT APPARATUS
Technical Description
This is used for determining drop point of greases . It is an indication of the critical temperature of the solid or semi solid to the liquid state. The apparatus consists of brass sleeve and case with metal cup and a glass boiling tube with cork fitted to a bath (Beaker) is provided . A stirrer is also provided in the bath.
1. Drop Point Apparatus hand operated stirrer
2. Drop Point Apparatus with FHP Motorized stirrer and electrical heater with energy regulator control IP-31.
3. Same as above electric heated by concealed hot plate.
4. Drop Point Apparatus
5. Same as above electric heated by concealed Hot Plate
Optional Accessories :
1. Thermometer 40C Low range.
2.Thermometer 41C High Range.
3.Thermometer 62C Drop Point Special.
4.Universal Heater
5.Spare Concealed Hot Plate.