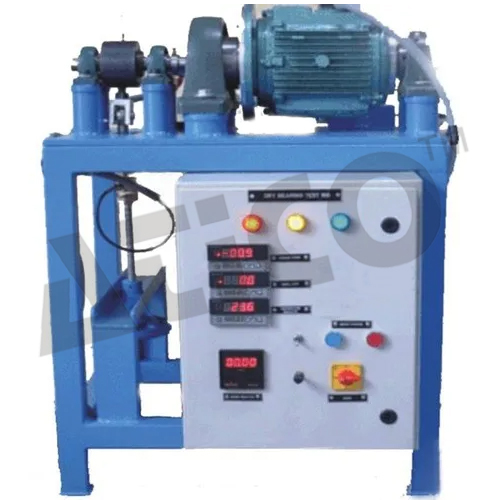 Product Description
AdvancedTechnocracy Inc. is Manufacturer, Exporter &Supplier of Dry Bearing Friction Test.
We are offering wide range of Dry BearingFriction Test. these are available market leading price and we are using highyquality raw materials

We always emphasis on serving only highquality products to the customers

Our products are available with warrantyperiod, and after the lapse, we provide maintenance services when required

We believe that rather than earning profit, abusiness entity should earn customer-satisfaction as it is the key to successin the market
Description
DryBearing Friction Test consists of a pad, which can be tiltedto the required angle. An endless belt, which moves beneath the pad, carriesthe oil over its surface from oil bath. When the pad is tilted over the oilfilm, pressure is developed, the pad is provided with pressure tapings paralleland perpendicular to belt direction. The pressure distribution is measured overa multi- tube manometer. The belt is driven by a variable speed motor. Thetilting angle and minimum gap between pad and belt can be adjusted andcharacteristics thus can be studied at various gaps, inclination and relativesurface speeds.
Experimentation:
Demonstration of pressure development.

Plotting pressure variation curve inlongitudinal & transverse direction of a pad for various speeds and padinclination.

Demonstration of cavitations phenomenon.