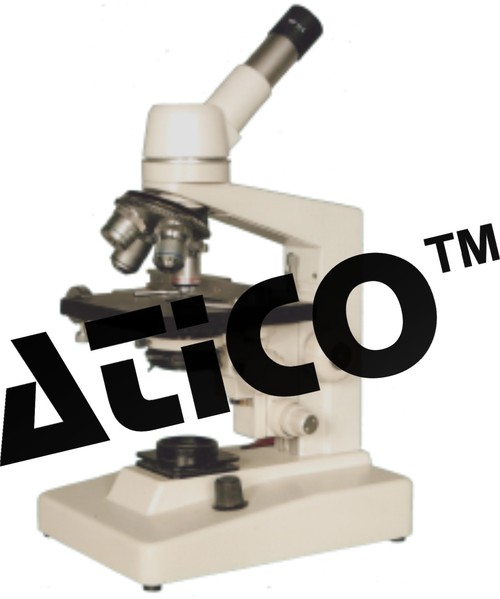 Product Description
Inclined Microscopes
Advanced Technocracy Inc. is Manufacturer, Exporter & Supplier of Inclined Microscopes.
A versatile microscope with observation tube inclined to 45° rotatable through 360°, built-in base illumination with light intensity control and 6V-20W halogen bulb. Separate coarse and graduated fine motion knobs. Slides on ball bearing ball guides. Fixed graduated square co-axial mechanical stage. Sub-stage moveable condenser N.A. 1.2 with iris-diaphragm. Quadruple revolving nose-piece.
J-3 : With 10X, 15X or 5X Huygenian eyepieces (2 Nos.) 5X, 10X, 45X, 100X oil-immersion (spring loaded) Achromatic objectives.
Magnification : upto 1500X