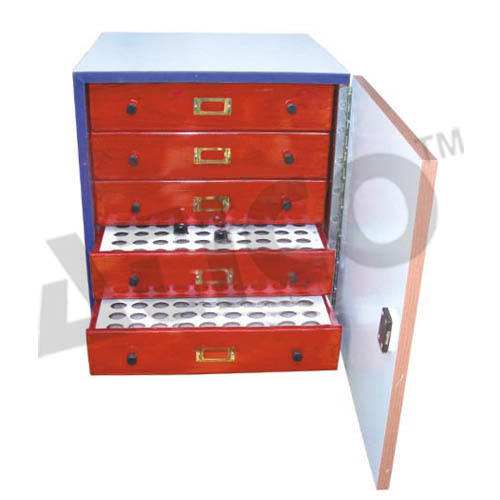 Product Description
Insect Specimen Tube

Advanced Technocracy Inc. is Manufacturer, Exporter & Supplier of INSECT SPECIMEN TUBE.
Capacity 500 specimen tube of 75 mm x 25mm size.
Cabinet frame of ply board with melamine lamination. Hinged door is provided with lock and handle and is lined with velvet. Provided with 5 drawers each for 100 specimen tubes.