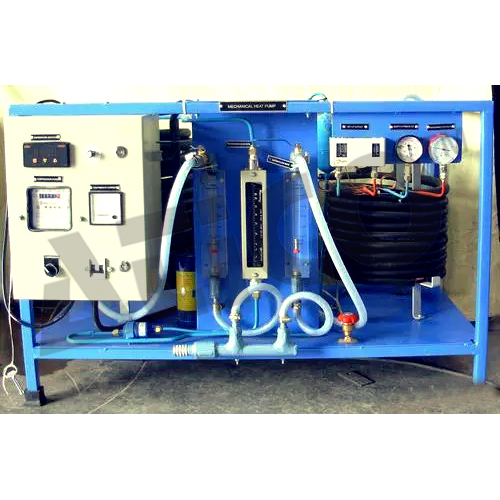 Mechanical Heat Pump
Product Code : RACL-04
Product Description
Advanced Technocracy Inc. is Manufacturer, Exporter & Supplier of MECHANICAL HEAT PUMP.
RANGE OF EXPERIMENTS
1) Determination of co-efficient of performance of the unit when working as heat pump and when working as refrigerator.
2) Calculation of Energy balances for complete system over a range of operating conditions.
3) To determine overall heat transfer co-efficient for condenser and evaporator.
4) To observe effect of sub-cooling in the condenser on co-efficient of performance of heat pump