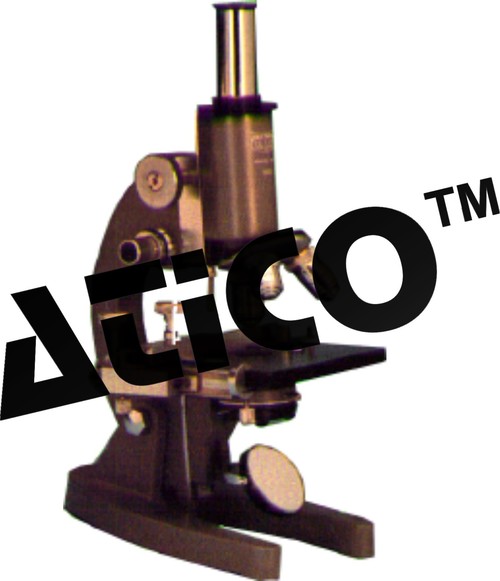 Medical Microscopes
Product Code : MSE-001
Product Description
Medical Microscopes
Advanced Technocracy Inc. is Manufacturer, Exporter & Supplier of Medical Microscopes .
Straight tube monocular research microscope. Body inclinable upto 90° with separate coarse and graduated fine adjustments reading to .002 mm. Triple revolving nose-piece, double lens condenser N.A. 1.2 with iris-diaphragm and rack-n-pinion adjustment. Fixed stage with detachable mechanical stage, sub-stage plano-concave reflecting mirror inter-changeable with sub-stage microscope lamp.
With 10X, 15X or 5X Huygenian eyepieces (2 Nos.) 10X, 45X, 100X oil-immersion (spring loaded) Achromatic objectives.
Magnification : upto 1500X