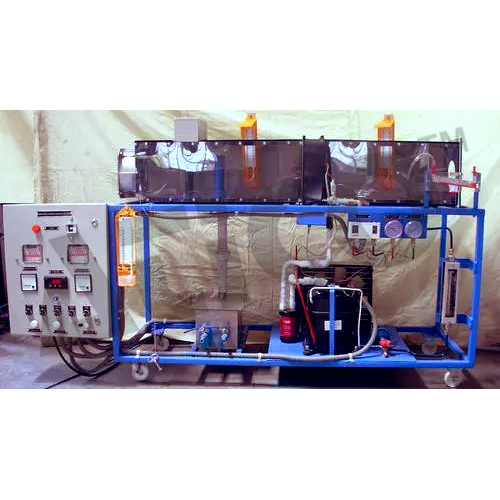 Product Description
AdvancedTechnocracy Inc. is Manufacturer, Exporter &Supplier of MINI AIR CONDITIONINGTUTOR
RangeOf Experiments:
1. To demonstrate the basic VapourCompression Cycle of Refrigeration.
2. To study theoretical cycles and plottingof T- and P.H. charts.
3. To study the properties of refrigerant atsalient points of the cycle.
4. To find out refrigerating effect and work input,hence, actual and theoretical C.O.P.
5. To study functioning of vapour compressioncycle at various evaporator temperatures
6. To study compressor efficiency at varyingfunctioning condition. This equipment is fully instrumented to demonstrate ' RefrigerationSystem ' with basic components and necessary controls.