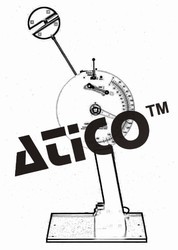 Product Description
PENDULUM IMPACT TESTER 300NM.

Advanced Technocracy Inc. is Manufacturer, Exporter & Supplier of Pendulum Impact Tester 300Nm
Technical Description

The pendulum impact testing machine is a solid unit specially designed for engineering lectures. It is used for performing the notched bar impact bending test with increased impact energy up to 300Nm. Two impact energy settings are available using an additional weight on the hammer. With this unit, a quality test can be performed on different metallic materials. The unit can, however, also be used for non-metallic specimens. The notched bar impact work required to deform the specimen can be read off directly from a trailing pointer on a large scale. An electromechanical two-hand trigger increases safety for the user. As an accessory, the system can also be equipped with an electronic goniometer, a measuring amplifier and software so that measured values can be read out on a PC and evaluated there.

A protection cage for the impact tester is required to ensure a safe and hazard-free operation.