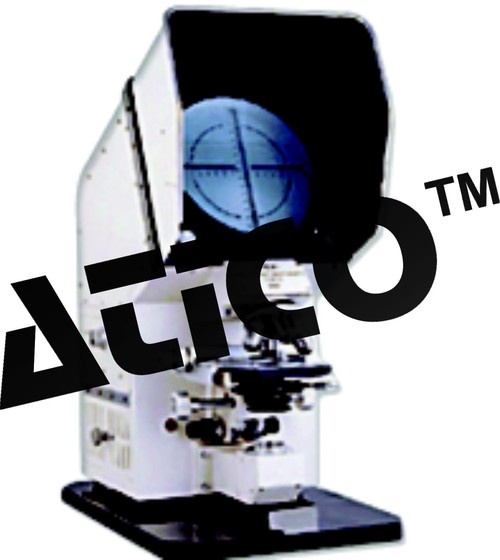 Product Description
Projection Microscope
Advanced Technocracy Inc. is Manufacturer, Exporter & Supplier of Projection Microscope.
Projection Microscope is very usefull for routine observation and complex type measurements of specimen magnified on screen, group observations, discussions and teaching.
Equipped with a 195 mm dia. special material graduated screen. Built-in base illuminator & diaphragm which is directed to the condenser which again is reflected through a mirror to the objective and compensating eyepiece for projection on to the screen again by a reflector.
Graduated Mechanical stage is also provided on the large stage for backward and forward movements within 30mm & 40 mm scales read by verniers to 0.1 mm. Screen-head is rotatable through 3600 with cross scales vertically and horizontally within 140mm.
A quadruple nose-piece carries four objectives : 5X, 10X, 20X, & 40X giving magnification from 125X to 1000X.
Magnification from 125X to 1500X.
Incorporated with Binocular Head.