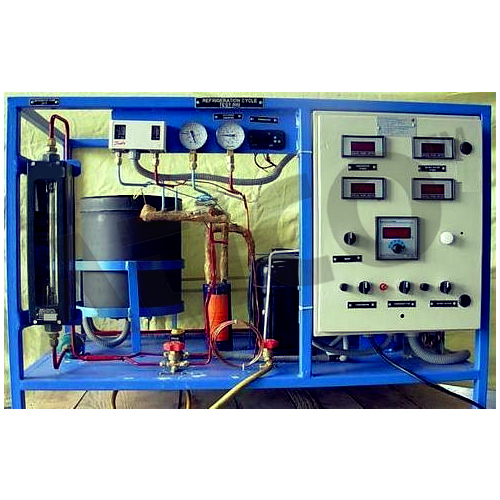 Product Description
Refrigeration TutorAdvanced Technocracy Inc.
is Manufacturer, Exporter & Supplier of
REFRIGERATION TUTOR.RANGE OF EXPERIMENTS :
To demonstrate the basic Vapour Compression Cycle of Refrigeration.
To study theoretical cycles and plotting of T- and P.H. charts.
To study the properties of refrigerant at salient point s of the cycle.
To find out refrigerating effect and work input, hence, actual and theoretical C.O.P.
To study functioning of vapour compression cycle at various evaporator temperatures.
To study thermal energy balance at evaporator, condenser and overall.
To study compressor efficiency at varying functioning condition.