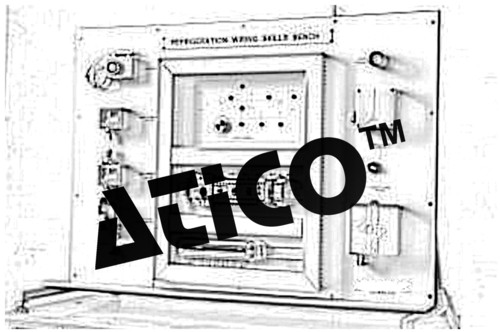 Product Description
Refrigeration Wiring Skills Bench
Advanced Technocracy Inc. is Manufacturer, Exporter & Supplier of Refrigeration Wiring Skills Bench.
This bench is designed to provide practical experience to those students who intend to work on the wiring of refrigeration circuits.
1. The unit is a bench top mounted unit, and with a mimic of the refrigeration circuit on the front panel.
2.Junction boxes for mechanical components such as compressors, condenser fans, thermostats and transducers are provided to which the wiring can be installed.
3.A range of different fuses, isolators and circuit breakers are provided to teach the basics of circuit protection. Detailed, step by step assembly instructions are provided.
4. Faults can be initiated by switches set in the control and monitoring circuits
5. Step by step assembly instructions are provided.