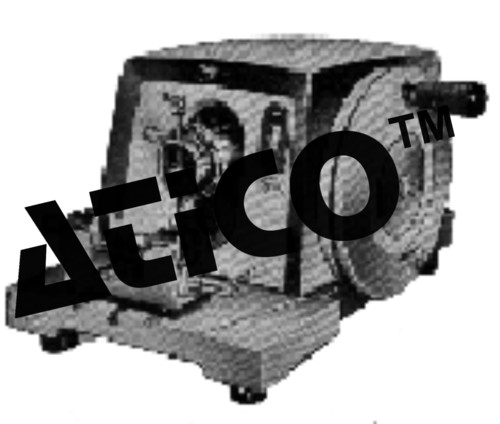 Product Description
Rotary Senior Microtome

Advanced Technocracy Inc. is Manufacturer, Exporter & Supplier of Rotary Senior Microtome.
Standard latest sectioning equipment for cutting serial sections in Medical & Biological research work. The mechanism is protected by a hinged cover. Precise feed mechanism to cut sections from 1-50 microns in steps of 1 micron each. Provided with safety device.
Technical features :
Feed adjustment - 1-50 microns. Total feed excursion-28 mm.
Opening of object clamps : 37x27 mm.
Accessories supplied with Equipment :
Razor-120 mm with back & handle-one Honing plate-one
Object holder-set of three, Oil Can-one.
Packed in card board box and thermocol packing.
Deluxe : Micron setting is in front for quick glance.