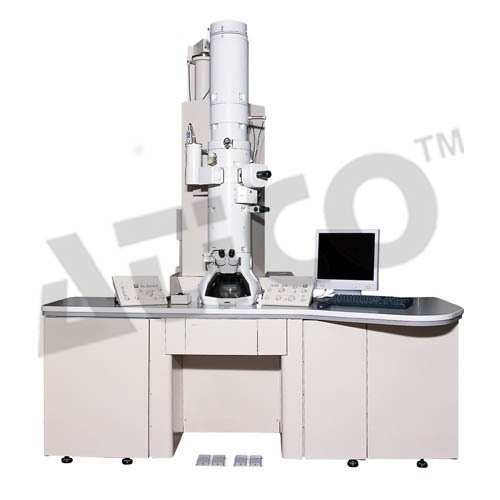 Scanning Electron Microscope
Product Description
The multipurpose, 200 kV analytical electron microscope. Variety of versions is provided to adapt users purposes. The which incorporates an integrated for various functions with excellent cost performance, supports research and development in wide scientific fields, for biology to materials researches.


Features:

Excellent electron gun promises excellent performance with a reasonable cost.
Ultrahigh TEM resolution as high as 0.19 nm (in UHR configuration)enables us to perform an observation at atomic resolution.
STEM (Scanning Transmission Electron Microscope: option) function integrated in PC control system enables us to see a scanning image of a sample at nanometer resolution.
EDS (Energy Dispersive X-ray Spectrometer) with a 0.28sr of solid angle (in HR configuration with a 50mm2 detector) performs highly sensitive analysis at nanometer resolution.
Highly stable specimen stage enables us to perform a long term observation and analysis.