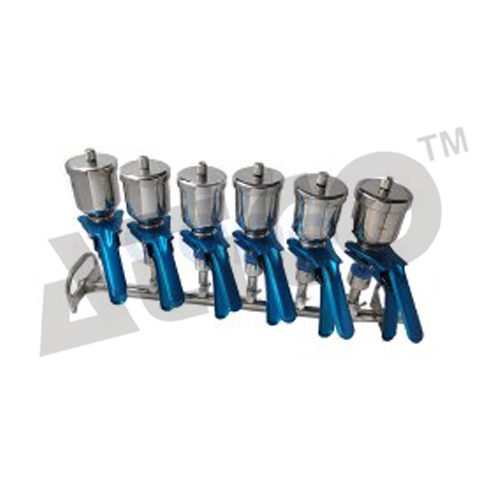 Sietz Filter
Product Code : PPE-008
Product Description
Sietz Filter
Advanced Technocracy Inc. is Manufacturer, Exporter & Supplier of Sietz Filter.
For use with filter pads clarification and sterilization Seltz filters made from solid stainless steel bar are specially designed for effective filteration of all types of liquid in various laboratories, when filter pads are employed with they remove all matters and even particle of cellodie nature liquids.
Available in following capacities :
(a) 14 cm to take 140 mm filterpad cap. 500 ml.
(b) 6 cm to take 60 mm filterpad cap. 60 ml.
(c) 3 cm to take 30 mm filterpad cap. 30 ml.
Filter pad of 25 Nos. 3 cm., 6 cm., 14 cm.