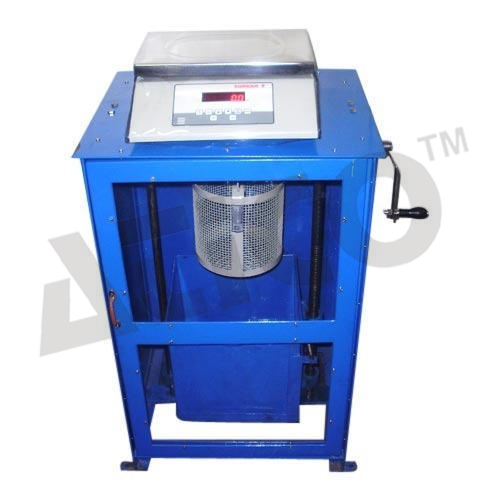 Product Description
AdvancedTechnocracy Inc. is Manufacturer, Exporter &Supplier of SPECIFIC GRAVITYBALANCE/ BUOYANCY BALANCE
Description
1 no. Semi-self indicating balance, capacity5 kg, accuracy 0. 5 gm, provision is made in this balance to suspend densitybasket under material pan. Balance is supplied with necessary set of weights.This balance is mounted on an angle iron frame stand.

1 no. Density basket.

1 no. Air tight container of capacity similarto that of density basket.

1 no. Water tight container to suspenddensity basket'

1 no. Gi tray of area not less than 650 cmsq.

1 no absorbent cloths 75 cm x 45 cm.
Specifications:
Weight: 800

Power: Hydraulic,0.75kW

Voltage: 380v

Material: Steel