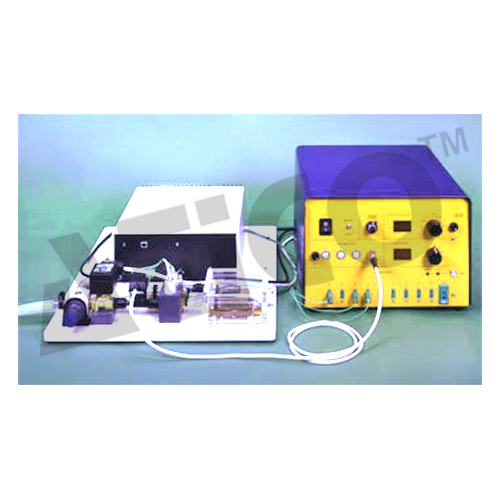 Thermo Electric Heat Pump
Product Code : RACL-12
Product Description
Advanced Technocracy Inc. is Manufacturer, Exporter & Supplier of THERMO ELECTRIC HEAT PUMP.
RANGE OF EXPERIMENTS:
1. Evaluation of the Peltier effect With reversing switch set to normal, power is applied to the module at a verity settings. After allowing stabilizing both temperatures are noted.Observe that at higher power input IR and heat conduction factors tend to overwhelm the cooling effect.
2. Coefficient of Performance Power to the module is set and then heater power is adjusted to maintain ambient Temperature on the cold side of the module. Repeat over the whole range. The curves show that the coefficient is highest when the module has to do the minimum of work.