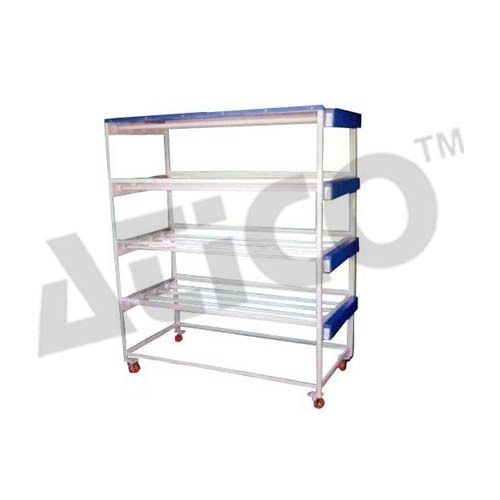 Product Description
Incepted in the year 1994, we have been following a client oriented approach to offer our clients a huge range of Tissue Culture Rack. Ideal for agricultural research lab, these racks are very useful for various types of tissue culture plants and other tissue culture work. Our Tissue Culture Rack is made from M.S. pipes or tubular aluminium pipes at our state of the art machining facility, by a team of expert engineers. We can also customize these racks as per the needs of the clients.
Features:
For longer life, it is flawlessly constructed and duly painted or powder coated
UV Germicidal Light are fitted inside the rack
Fitted with castor wheels at the bottom for easy mobility to any place
Further Details:
Advanced Technocracy Inc.is Manufacturer, Exporter & Supplier of TISSUE CULTURE RACK
Made out of tubular M.S. Pipes/tubular aluminium pipe duly painted for longer life. Each rack of size 48x21 inch (Depth) is covered with thick unbreakable flexi glass/helyem Sheet. Distance between each rack is 15inch. Each rack is fitted with 4 fluorescent tubes, 4 bulbs and one U.V germidal light. Copper chokes are fitted on a separate wooden plank fitted with castor wheels at its base, so that the chokes can be placed out side the tissue culture room, if desired, so as to avoid heat dissipation inside the air conditioned room, which is must. Exhaust fan is fitted to the box to throw out the heat generator from the chokes. The panel box fitted with on/off switches and 0-24 hrs. Timer ) To work on 220/230 Volts 50 cycles A.C. only.