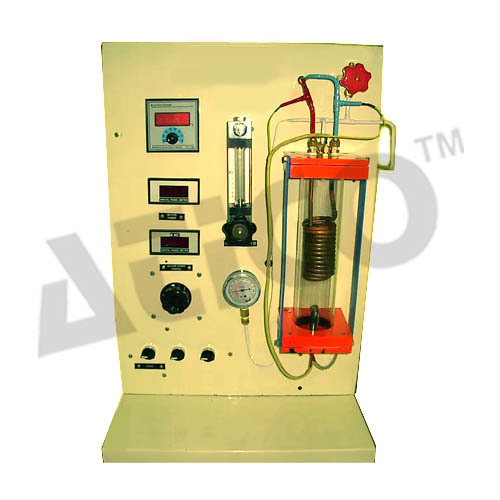 Product Description
Description:
PhaseHeat Transfer Apparatus is deep domain expertise of 2 decadehas assisted our enterprise to manufacture, export and supply Two Phase HeatTransfer Apparatus. Our offered apparatus is manufactured by utilizing superiorquality components and employing the pioneering technology. Owing to its easyoperation, efficient performance and durability, our apparatus is highlyappreciated in the market. The offered apparatus finds its wide applications invarious laboratories to perform experiments that involves heat transfer.Moreover, this Two Phase Heat Transfer Apparatus is made available for clientsat economical prices.
TwoPhase Heat Transfer Apparatus EXPERIMENTAL SETUP :
Boiling and Condensation Glass Cylinder withheater

Heater Assembly.

Condensate cooling coil.

Assembly Mounting frame.

Water flow measuring rotameter.

Pressure Gauge for cylinder inside pressuremeasurement with set of thermocouple
TwoPhase Heat Transfer Apparatus Control Pane
12 Channel Digital Temperature Indicator withsingle channel temperature controller.

Dimmerstat

Main's On/Off Switch.

Voltmeter

Ammeter

Pressure switch for safety device.
TwoPhase Heat Transfer Apparatus SPACE REQUIRED:
1.5 m.(L)x 1.0 m(W) table top in Lab.
TwoPhase Heat Transfer Apparatus Service Required:
230 v Ac Supply 50 Hz
TwoPhase Heat Transfer Apparatus WEIGHT: @ 80 Kg