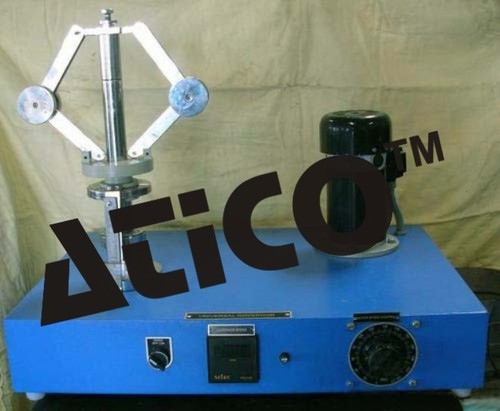 Universal Governor Apparatus
Product Code : TM-02
Product Description
Advanced Technocracy Inc. is Manufacturer, Exporter & Supplier of UNIVERSAL GOVERNOR APPARATUS.
RANGE OF EXPERIMENTS:
1. For all type of governors.
Determination of characteristic curve of sleeve position against speed of rotation.

Derivation of the actual controlling force curves from the above characteristic and Comparison with theoretically predicted

controlling force curves.
2. Porter and Proell governors.
The effect of varying the mass of the centre sleeve.
3. Hartnell governor.
The effect of varying spring compression