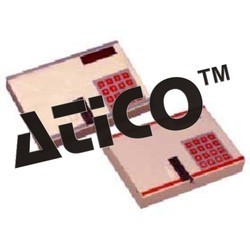 Product Description
Universal IC Tester-1

Advanced Technocracy Inc. is Manufacturer, Exporter & Supplier of Universal IC Tester-1

Features

Tests most of the 6 to 40 pin ICs in DIP package. The list includes 74/54, 40/45, 93/96 series ICs, EPROMs, RAMs, peripheral ICs, microprocessor (8088/8085/Z80/6502), operational amplifiers, voltage comparators, transistor arrays, optocouplers, analog switches, voltage followers, timers, A to D converters, D to A converters and miscellaneous analog ICs.

Automatic testing of variety of ICs.
Potential free 40 pin universal ZIF socket.
Six Seven Segment/LCD Display to show IC number, PASS & FAIL Status, Operations display.
It has 16 keys for its operation.
Battery & Mains operation
Portable size
Audio alarm to user whenever it is required.